Ritu Ajmani - President/CEO
Ritu Ajmani has served as the Chief Executive Officer for 15RX group of
pharmacies for a little over a decade now. She has a proven executive
management track record and over 15 years of experience in business
development and strategic planning. She strongly believes in taking
holistic approach when it comes to patient care. Her passion is to find
ways leading to improved patient care by understanding the challenges
faced by all healthcare providers, including hospitals, doctors and
pharmacies. She is very driven in helping her team provide best outcome
by learning about clients and their individual needs. While being very
involved in pharmacy operations, she loves to spend time with her two
sons, Krish and Ishan, who have enjoyed most of their childhoods
watching this company grow. Ritu holds Master's degree in Economics from
India and also Master's degree in Business Administration from
University of Texas in San Antonio.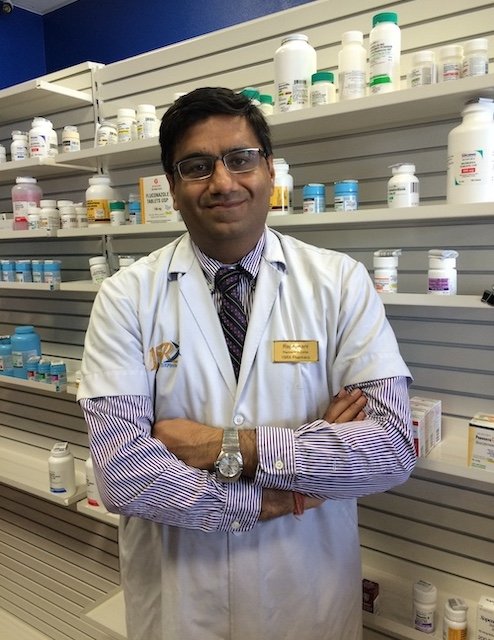 Dhiraj "Raj" Ajmani - Vice President
Dhiraj "Raj" Ajmani has dedicated majority of his Pharmacist Career serving San Antonio community.  He completed his Masters and Bachelors in Pharmacy from Delhi College of Pharmacy, India and has worked in various roles in marketing and research in pharmaceutical industry. After working as a Pharmacist in CVS Pharmacy for more than 5 years, he and his wife, Ritu decided to open their own pharmacy that focuses on patient care.   Raj loves to talk to patients and wants to take care of them and their families  in the years to come.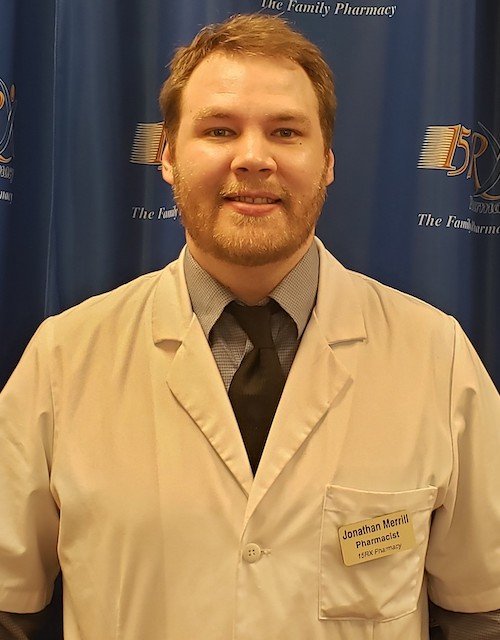 Jonathan Merrill - Pharm.D.
My name is Jonathan Merrill, and I am happy to be a part of the 15RX Pharmacy family. I earned my Doctorate of Pharmacy from the University of Houston College of Pharmacy in 2016. Having been a pharmacist for 4 years, I have learned a lot from my patients and always look to help improve their lives. In my free time, I love to travel, find local great restaurants, and take part in soccer. I also enjoy taking part in the many opportunities that San Antonio, TX has to offer. I look forward to meeting and serving you, and perhaps when you drop by, let me know about a great place to eat or explore. Thank you!